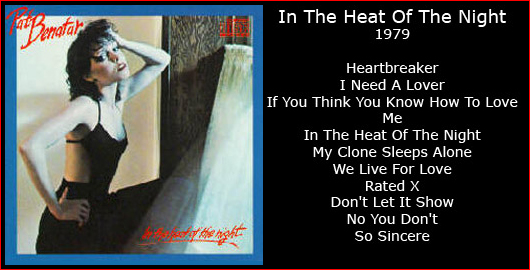 Here is the original version of Heartbreaker recorded in 1978, one year before the release of In The Heat Of The Night, with the production of Ron Dante in the Media Sound Studios in New York City.
In this appealing version, Pat Benatar is accompanied on keybords by Paul Shaffer, on guitars by Elliot Randall (whose merit is that of having put on the internet the song), on drums by Allan Schwartzberg and on bass by Neil Jason.
The video remix was brilliantly conceived by Joyce "Talking Ocean" Chasteen.