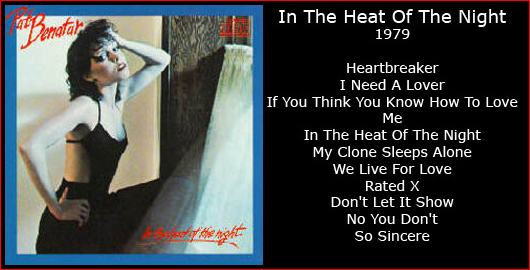 Ecco la versione originale di Heartbreaker registrata nel 1978, un anno prima quindi della pubblicazione di In The Heat Of The Night, presso i Media Sound Studios di New York con la produzione di Ron Dante.
In questa versione molto accattivante, Pat Benatar è accompagnata alle tastiere da Paul Shaffer, alle chitarre da Elliot Randall (il cui merito è quello di aver messo su internet il pezzo), alla batteria da Allan Schwartzberg ed al basso da Neil Jason.
Il video remix è stato brillantemente realizzato da Joyce "Talking Ocean" Chasteen.