October 26-27, 2010 Palais Theatre Melbourne Australia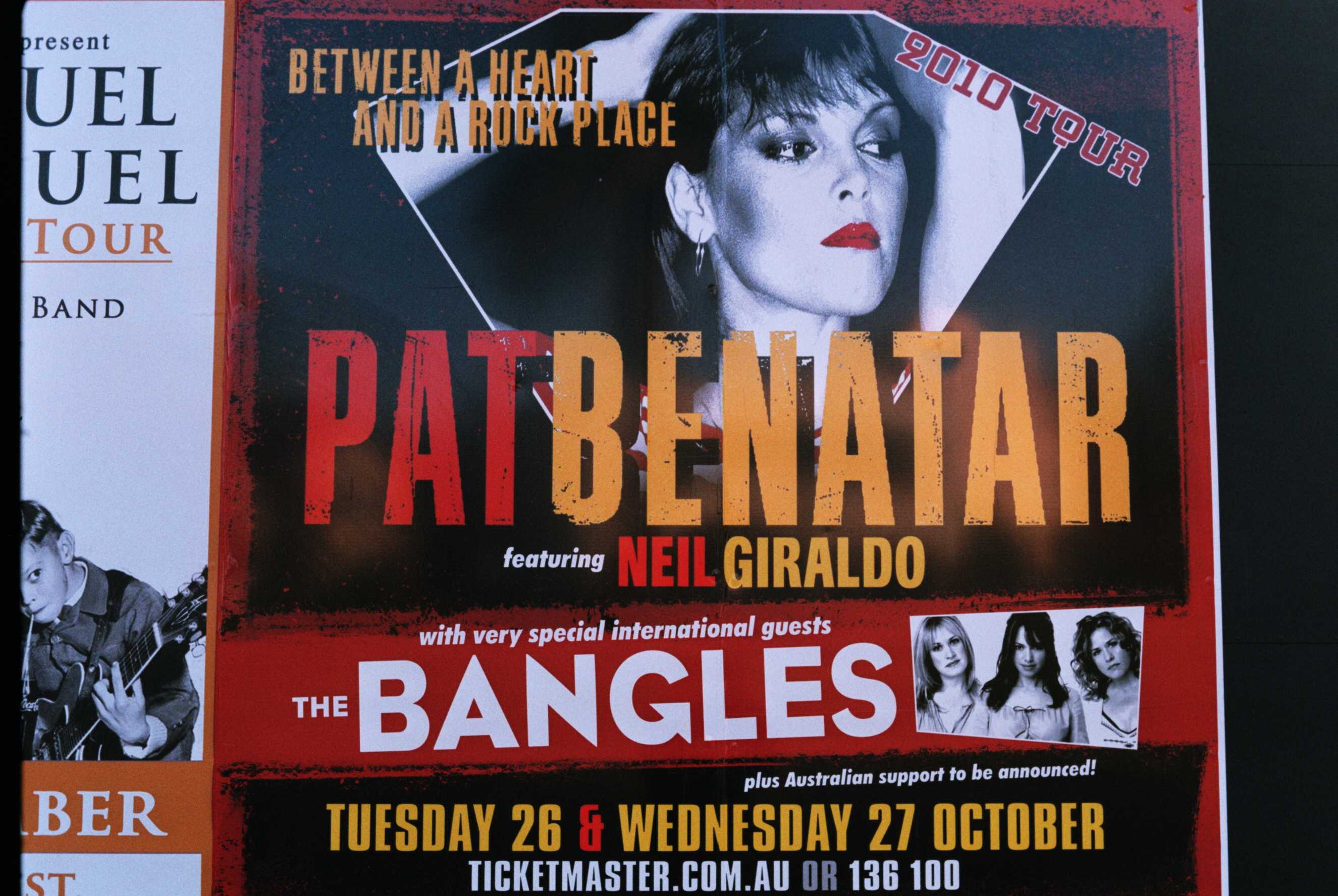 Here I am in Australia for the two concerts in Melbourne. An austere building is waiting for me just in front of the S. Kilda beach: the Palais Theatre, a cold grey cement block outside, but with old and elegant furniture inside.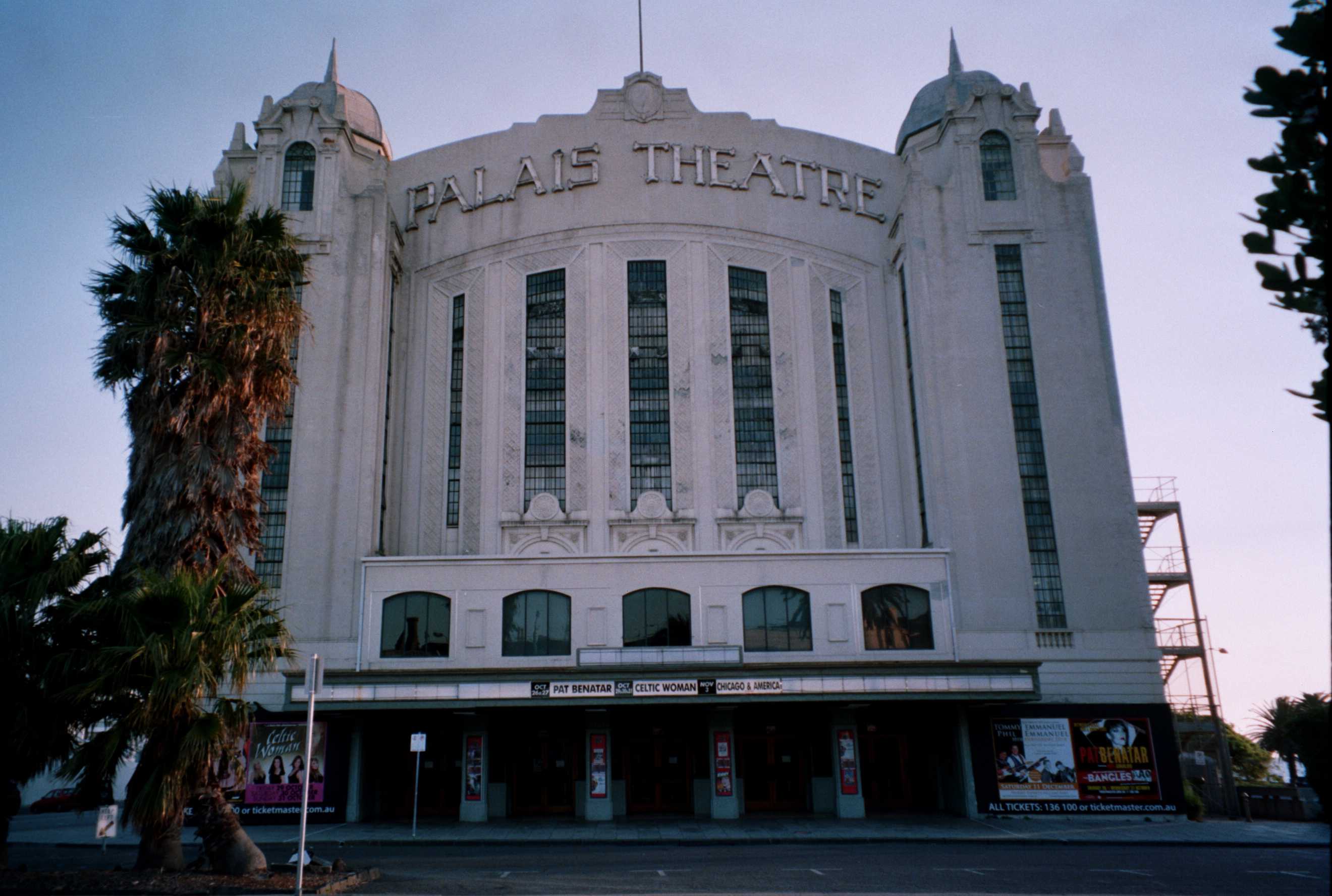 After a fifty minutes concert of the Bangles that the time seems to have frozen in the eighties and a pause of half an hour, it's the turn of our band.
Only the first night was sold out but only in the second one a really warm standing ovation received Pat and Neil. A one hour and a half gig quickly runs with the performance of songs from each era of Pat Benatar's body work, with the exception of "GO" (but why not ?) .
In particular it was funny the Neil's presentation of the song "I don't want to be your friend" in front of the audience with the presence of Hana Giraldo too. He told about his obsession (and maybe fortune) to live between only girls, Pat, Haley and Hana, the mother in law and also three female dogs. It was an incomprehensible and brutal "I hate you" he received in an ordinary day, that suggested immediatly that song. That's why he said to pay attention at the lyric.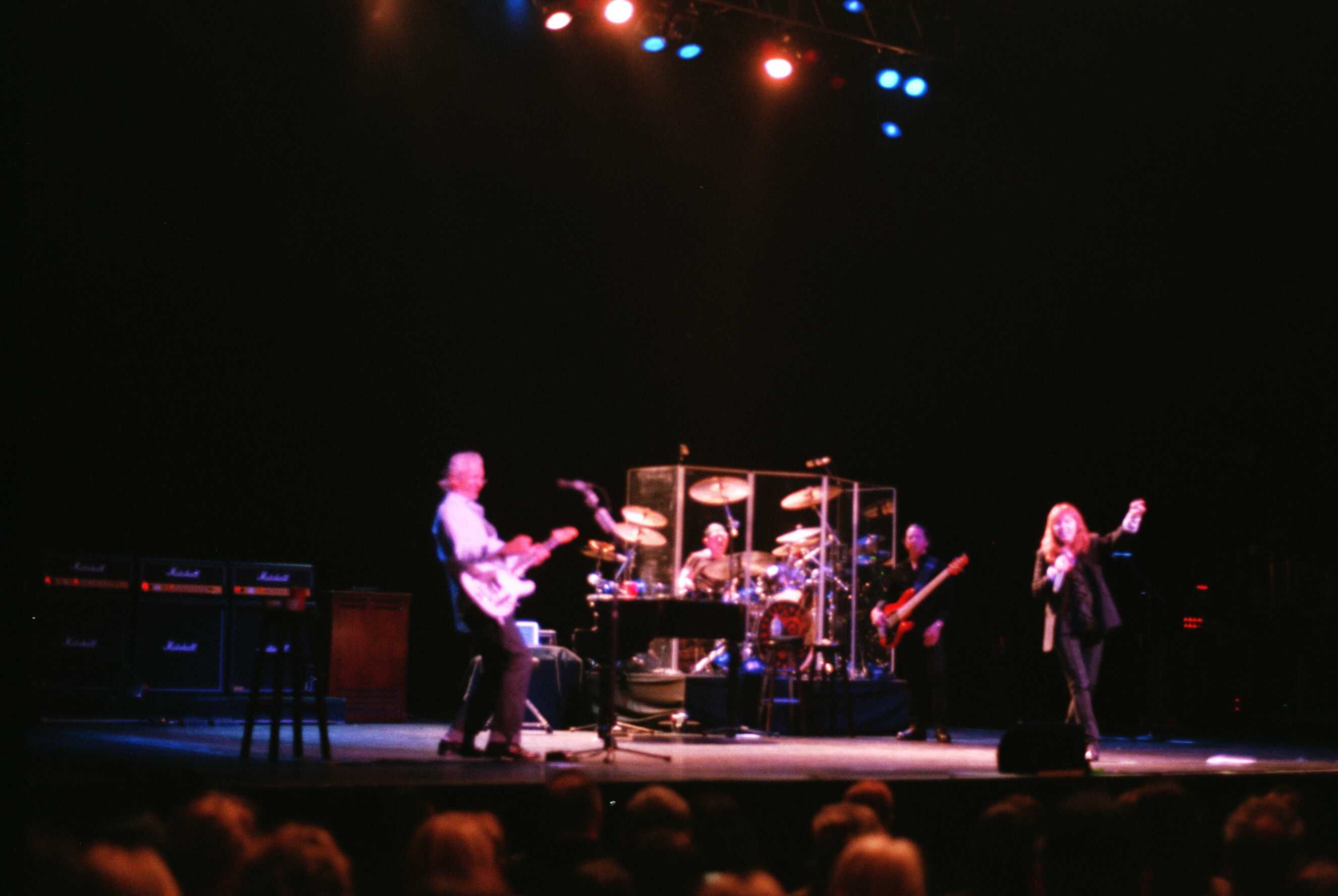 Pat's voice was powerful as usual and her energy on the stage was great. It was really a pity not to have her in our european countries in the last years: many singers at this moment could turn pale compared to her voice.
The elegant way to play of Mick Mahan on bass was well opposed by the relentless Myron Grombacher with a pirate bandage on his head.
In my opinion the only thing that I didn't like much is to be in a theatre, strictly forced at the seat, with no chance to stand up and dance. I don't think that we are too old to rise to our feet for more than an hour, enjoying as much as possible songs as "Love ia a battlefield", "Invincible" or "All fired up".
Anyway the shows were great and the Australians seemed to appreciate a lot the performances.
So, after a great meal in the Stokehouse Restaurant close to the Palais Theatre, with seasonal sweet oysters and a western australian white wine, now I'm ready to come back to Italy.
Luca Ansaldo